On the evening of October 31st, teachers from the Russian Teaching and Research Section of the School of Language and Culture (School of International Exchange) conducted an online discussion on the training of Russian professionals and the upcoming 2023 graduate thesis guidance work.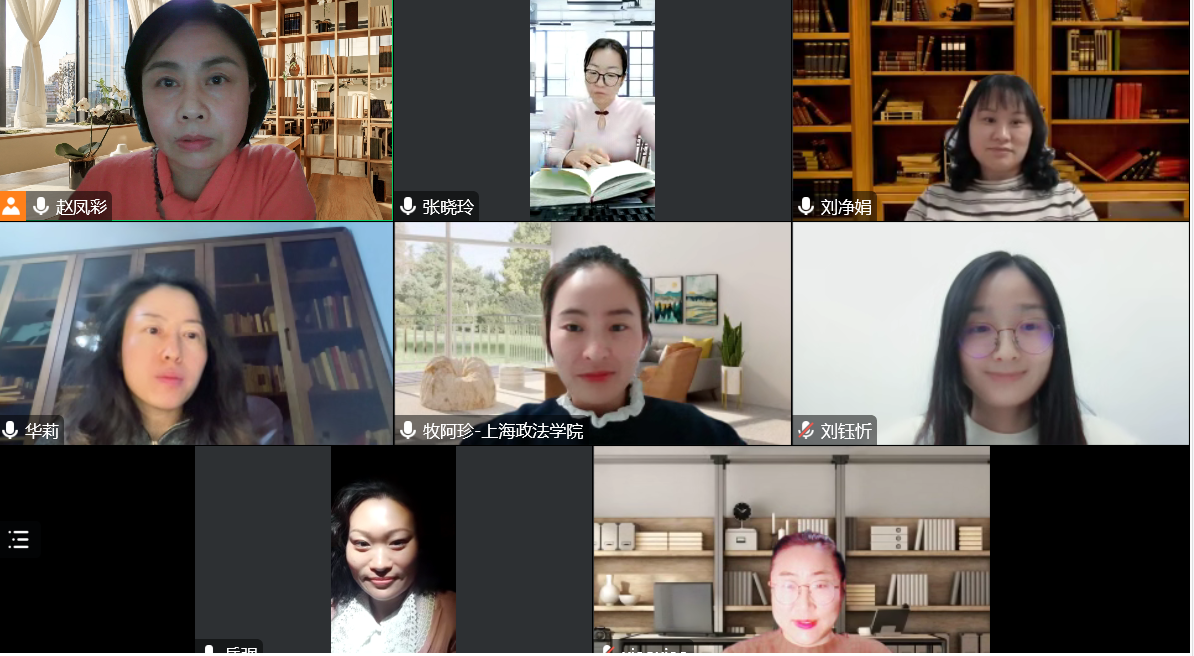 The teachers of the Russian Teaching and Research Section first discussed the issue of talent training for Russian majors, exchanged views on assisting students to publish papers, participating in academic conferences and large-scale projects, and expanding practice bases, and specified the measures and implementation paths for the implementation of the training goals of innovative and innovative talents.
In view of the upcoming 2023 graduate thesis guidance work, since this year's graduates have been expanded to two classes for the first time, each teacher has a relatively large amount of guidance work, involves many work links, and has many details to pay attention to. Director Zhao Fengcai has drawn up the Rules for the Guidance of Graduation Thesis for Russian Majors in 2023, which includes the purpose of graduation thesis, topic selection, thesis writing specifications, guidance schedule, thesis evaluation standards, defense, and selection of excellent graduation thesis. The teachers discussed the working rules according to the previous problems of the graduation thesis and the useful experience accumulated in the guidance work, and put forward suggestions for improving the guidance work of the graduation thesis.
Through this seminar, the teachers reached a consensus on some issues in the training of professional talents, and agreed that a joint effort should be formed to build a platform for the development of the Russian profession, and jointly promote the improvement of the quality of professional personnel training.
School of Language and Culture (School of International Exchange)
November 1, 2022